abbiamo iniziato il semestre con questo film amatoriale italiano! Ognuno di loro con uno straordinario punto di vista sulla storia dell'Italia.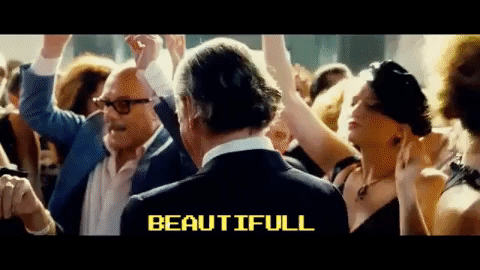 The great beauty (2013)  In this scene we all enjoyed Toni Servillo's Contagious Smile at the party!
Director: Paolo Sorrentino.
Premise: Jep Gambardella has seduced his way through the lavish nightlife of Rome for decades, but after his 65th birthday and a shock from the past, Jep looks past the nightclubs and parties to find a timeless landscape of absurd, exquisite beauty.
Duration: 2h 21mins
Genre: Drama
1 Oscar winner for : Best Foreign Language Film of the Year. 
Secondo Film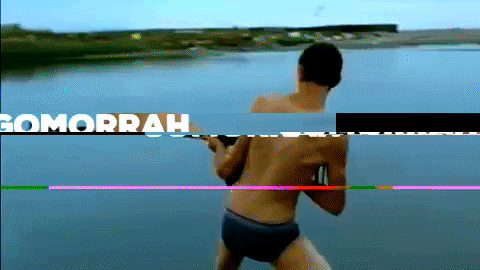 Gomorrah (2008)  In this scene "Sweet pea" Shoots an AK-47 and causes an explotion!
Director: Matteo Garrone.
Premise: An inside look at Italy's modern crime families in Napoles.
Duration: 2h 17mins
Genre: Crime,Drama
winner of:  34 Wins and 37 Nominations 
Later on we went for the Italian Comedy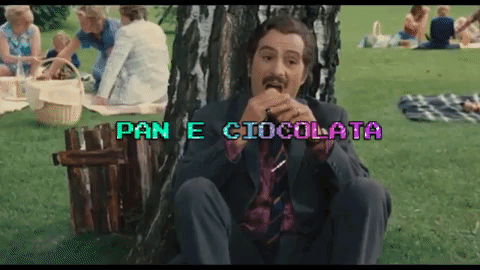 Pan e Ciocolata (1974)  Nino Manfredi eating bread with chocolata!
Director: Franco Brusati
Premise: Italian immigrant Nino steadfastly tries to become a member of Swiss Society no matter how awful his situation becomes.
Duration: 1H 40mins
Genre: Comedy, Drama
with 10 wins and 3 Nominations
Later on we watch this Romantic story of Marcello and Anita Ekberg.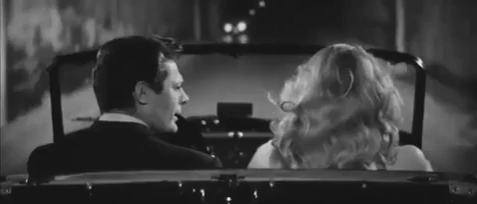 La Dolce Vita (1960)  Marcelo and Sylvia escaping from the paparazzi.
Director: Federico Fellini.
Premise: A series of stories following a week in the life of a philandering paparazzo journalist living in Rome.
Duration:2H 54mins
Genre: Comedy, drama.
Winner of: 1 Oscar for Best Costume Design, Black-and-White and 10 other wins 
A Italian influential film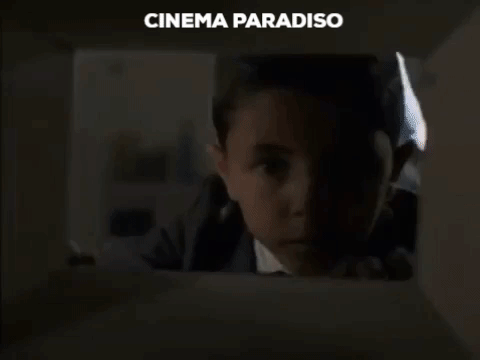 Cinema Paradiso (1988)
Director:  Giuseppe Tornatore
Premise:A filmmaker recalls his childhood when falling in love with the pictures at the cinema of his home village and forms a deep friendship with the cinema's projectionist.
Duration: 2H 35mins
Genre: Drama
Winner of: 1 Oscar for Best Foreign Language Film and 32 other wins
Then Halloween came to our class room with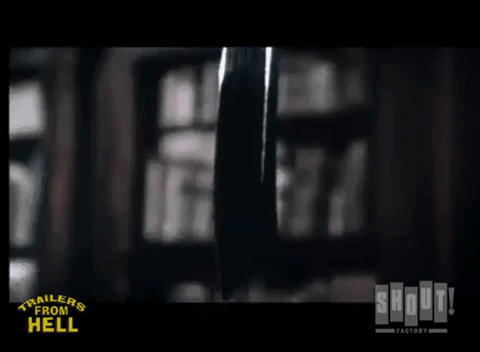 Deep Red (1975) An Italian Horror film 
Director: Dario Argento
Premise: A pianist is unwittingly pulled into a complex web of mystery after witnessing the brutal murder of a psychic.
Duration: 2H 7min.
Genre: Horror, Mistery, Thriller
Winner of: 1 win and 1 nomination 
A simple beautiful film  of The tragic story
Ladri di Biciclette (1948) 
Director: Vittorio de Sica
Premise: In post-war Italy, a working-class man's bicycle is stolen. He and his son set out to find it.
Duration: 1h 29 mins
Genre: Drama
Winner of:  1 Oscar and 18 other wins 
Abbiamo Chiuso il semestre con questa storia drammatica.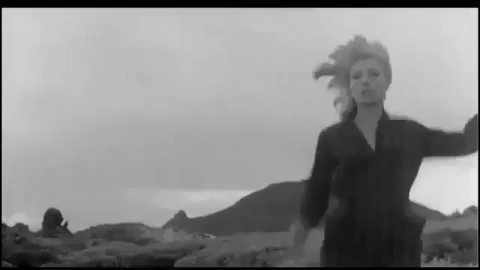 L'avventura (1960) 
Director:  Michelangelo Antonioni
Premise: A woman disappears during a Mediterranean boating trip. During the search, her lover and her best friend become attracted to each other.
Duration: 2H 23mins
Genre: Drama, Mystery
Winner of: Nomianted for 2 BAFTA film awards and other 6 wins.